We are passionate about relationships. From intimacy coaching to officiating weddings, we delight in supporting couples celebrate and deepen their bond to each other. Whether you're starting a new relationship, single, or getting ready to get married, we would be honored to share our knowledge and tools with you and work with you to customize the best form of support for you. Below is a list of the different kinds of relationship services we offer.
(Please call or email to confirm current rates, we may not have the latest rates on the site. Subject to availability. Thank you!)
Basic Wedding Package

: $775

(save 10%)

4 session Marriage Prep Course ($480 value)

1 visioning session for wedding ceremony ($80 value)

Officiating services ($300 value)
Full Wedding Package

: $1,200

(save 15%)

8 session Marriage Prep Course ($960 value)

2 visioning sessions for wedding ceremony ($160 value)

Officiating services ($300 value)
Full Wedding Package with Spice

: $1,390

(save 20%)

8 session Marriage Prep Course ($960 value)

2 visioning sessions for wedding ceremony ($160 value)


Officiating services ($300 value)

4 partner dancing private classes ($320 value)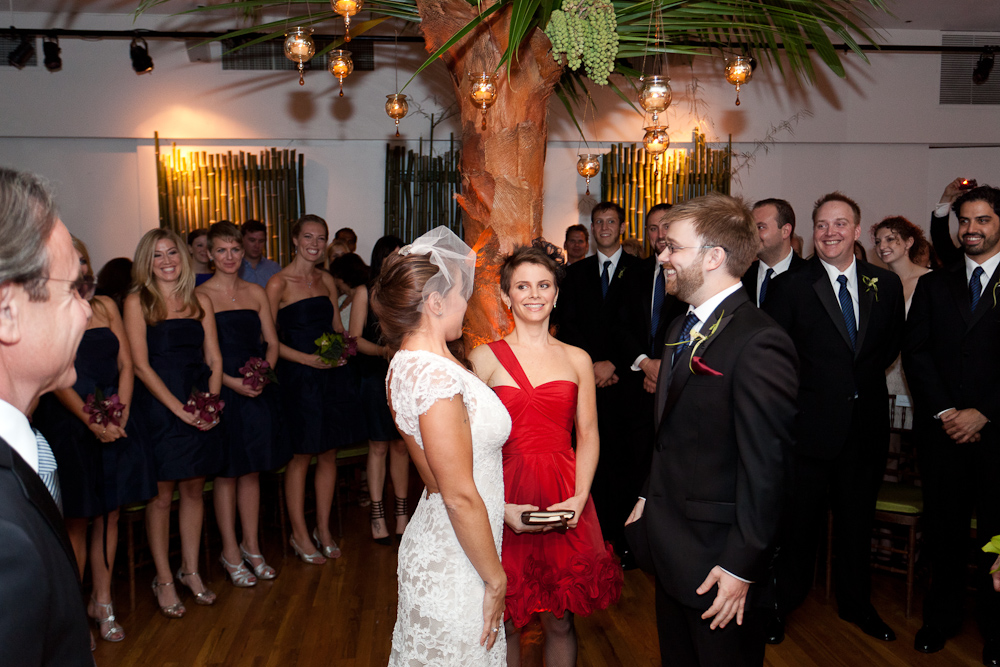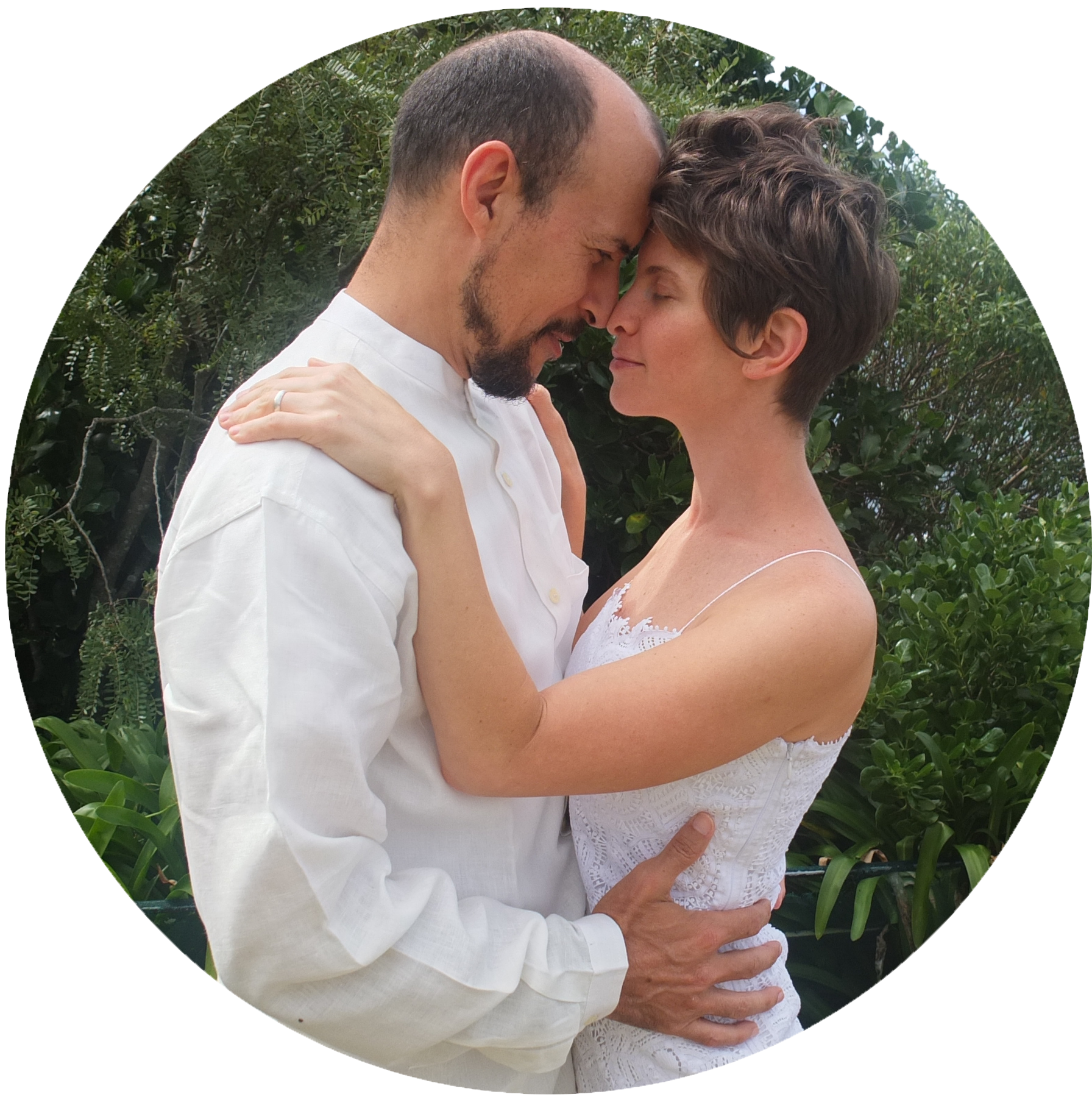 Pricing, Packages, & Deals
Marta officiating a wedding in New York City, 2012
Wedding Officiant service
Getting married is a big deal, and we don't take it lightly. The ceremony could be a simple affair, or it could be a rich declaration of what you're celebrating and committing to in your new life. I love getting to know couples so that I can tailor a custom ceremony that reflects your uniqueness and desires. Each ceremony is carefully planned and woven around your religious or non-religious beliefs, ethnic and cultural backgrounds, as well as your personality and preferences. I am available for weddings, commitment ceremonies and anniversary/vow renewals.
"Love is a hero's journey, and the hero's journey is a noble but difficult path."
― Marianne Williamson, Enchanted Love: The Mystical Power Of Intimate Relationships
Relationship &Intimacy Coaching
Come learn new ways to get your groove on!
Roberto Rodriguez, owner of Dancing Dojo studio, teaches private tango lessons.
Private Lessons are an efficient way to learn the tools and technique to make you a better dancer. The one-on-one attention brings you results faster than any other method, and are tailored to your particular level and interest. Partner Dancing is a great way to have fun as a couple, and a dynamic way to learn about communicating through the body. It's amazing to see what you can learn about each other as you develop your abilities to listen, lead, improvise, and create magic on the dance floor.
For more information about dancing and other movement arts we offer, please see our Dancing Dojo page.
Realtionship as teacher. Sometimes it's hard work, and the gifts aren't as easy to mine as we hope. We've been there. And, have deep gratitude for the different guides who helped us along our way in our 12 years together. We think there is tremendous richness available in intimate relationships, and love to work with couples to navigate the ups and downs in a way that is sustainable and fruitful. We work with individuals and/or couples to support them deepening their connection. Whether you're having a conflict and need support getting through it, are just looking for ways to deepen the intimacy between you and your partner, or want individual support for your own journey around relationships, we are here for you. Roberto's past experience as a life coach, plus both of our passion and dedication to working on our marriage make us dynamic and invested guides for you. We work with clients both via in person sessions at our office in Eugene, or distance sessions via phone or web from the comfort and privacy of your own home. See Rates & Services.
Similar to intimacy coaching, but with a focus on giving you the tools and practices to support a strong and vibrant marriage. Rather than generating content based on your questions and personal needs, we offer you a basic curriculum, with enough flexibility to address specific areas of interest or concern. In this 8 session series, we offer our most used tools for creating a strong foundation. Our personal practice is based in truth-telling, open communication, self-responsibility, and compassionate communication. We cover topics such as Communication Skills, Collaborating, Taking Responsibility, Talking about the scary stuff, How to Keep the Love Alive, and more. A new beginning is a great time to start healthy habits, and a marriage or commitment ceremony is exactly that. Take advantage of that momentum and get some new skills to apply immediately!
Relationship & Intimacy Coaching
Single Rate $80/hr
Couples Coaching $100/hr
Marriage Prep Course
Couples, $120/hr
Responsible Non-Monogomany Training
Too many people jump into intimate relationships wholly unprepared for what awaits them. It is also true, perhaps more so, that people have even less awareness, less capacity, and fewer skills/tools when they leap headlong into the world of non-monogamous/open-relationships. It makes a lot of sense because we have almost no role models, no established cultural norms, and no (or almost none) family and community support. We will guide you in helping you determine what style of non-monogamy is right for you; with whom are you best suited to engage, what level of experiment/experience you are ready for, what kinds of intrapersonal and interpersonal skills you need; what pace, context, and support would benefit everyone involved, etc.
Additionally, if you are receiving coaching from us along the way, we will problem-solve with you when you hit trouble spots, and teach you further "muscle-building" practices to strengthen your internal capacity as well as your abilities to collaborate and co-create your "love-ships."